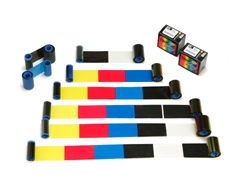 Voor een consistente hoge kwaliteit output van uw Zebra Card printer maakt u gebruik van Zebra's TrueColours ® print linten. TrueColours print linten leveren levendige kleuren in foto's en "true-to-life" huidtinten, evenals scherpe zwart-wit barcodes en tekst.
Verleng het card leven met het gepatenteerde overlay in de linten (Zebra's "O panel "), die uw kaart tegen kleurstof migratie en schaafwonden beschermt. TrueColours linten zijn ook bedoeld om de levensduur te verlengen van uw Zebra card printer met een unieke basis van siliconen coating die vuil op de printkop minimaliseert. Linten zonder deze coating maken vuildeeltjes opbouw mogelijk op de printkop, die het leven van dit kritische en dure deel van de printer kan doen afnemen.
Laatste nieuws
Next generation capability

ZD420 and ZD620
Our two new printer models bring Direct Thermal capabilities to the ZD420 and ZD620 Thermal Transfer models announced last year. All have intuitive interfaces, with easy set-up and management thanks to our latest Link-OS 5.0 capabilities.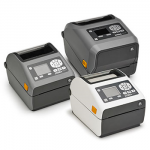 Lees meer »
Overig nieuws
05-09-2017

14-08-2017

20-04-2017